SBB Media
Magazines
The largest magazines publisher in Bulgaria. Publishes 12 consumer magazines mainly targeted at women. Our titles are among the most popular in Bulgaria. 7 out of 10 female readers read one or more our magazines in the last 12 months.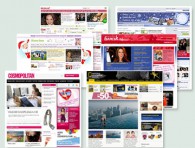 Websites
SBB Media is women's world online. We are among leading internet publishers and have the highest concentration of female audience in Bulgaria. Our websites are: rozali.com, cosmopolitan.bg, bliasak.bg, moetodete.bg, gotvetesmen.com and nationalgeographic.bg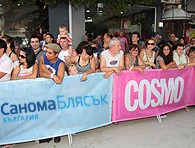 Events
SBB Media has years of experience in events organization: courses, exhibitions, concerts, contests, parties, fashion shows and other.