Bulgarian photo has been awarded again at International Photo contest for kids of National Geographic magazine
31 January 2012
Gabriela Penkova, 12 years old from Sofia is another Bulgarian participant, earned a high appraisal for her talent, awarded by the international jury of National Geographic society. Her photo "Purple window", shot in London in spring of 2011, won the honorary award in the category "Landscape" of the traditional International Photography Contest for Children of National Geographic in 2011, in competition of young photographers from USA, Canada, Egypt, Hungary, Turkey, Britain, Lithuania, Slovenia, Indonesia and South Africa.
For her success Gabriela will receive honourable mention from National Geographic Society headquarter. Her recognition is third for Bulgaria, after honorary prizes from the competition of Magdalena Nikolova in 2009 and Magdalena Valcheva in 2010.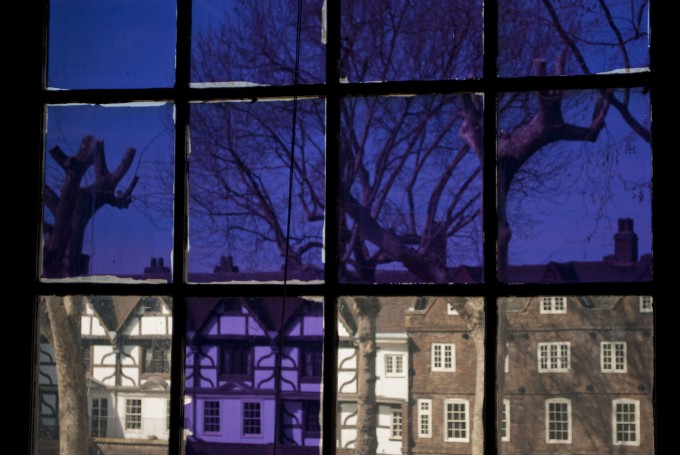 Grand prix this year goes to Makayla Hayes, 14 years old from USA, for her auto portrait "Underwater girl". Makayla will be awarded with a trip to Washington and a visit to National Geographic headquarter, and her photo will be published in all National Geographic Kids magazines all over the world.
 
"International photography contest for kids provides an excellent opportunity for the various editions of National Geographic Kids magazine to encourage children around the world to document the reality around them in an attractive and imaginative way", says Melinda Bellows, executive vice president of Division Books, Children and Family editions of National Geographic Society. "Every year the number of the photos and their quality grow; we hope this activity will inspire a lasting love for photography in our readers".
Over 12 000 is the total number of applied for participation photos in the contest this year. Each of participating countries held a regional round to select the winners in the traditional four categories - "People", "Animals." "Landscape" and "Humour," and selected photos were sent to National Geographic headquarter for the final round jury.